The Top Senior Living Trends for 2023
With the aging population in the United States, there is a rise in the demand for senior living services and products. There are many trends that may come with this increased demand that can benefit companies positioned to exploit the trends.
In this article we look at a few senior living trends that companies should look at for business growth.
Trends in Senior Housing Destinations
Quality of life stands as the paramount concern among American senior citizens, encompassing essential factors such as affordable housing, access to top-notch healthcare, and reliable transportation. As per Caring.com's 2022 compilation, Vermont secures the top position in the healthcare category, earning the best overall score in meeting the needs of its senior population.
Surprisingly, the top five states in the U.S. on this list are northern states – Vermont, Minnesota, Maine, Nebraska, and South Dakota. The state of New York ranks sixth for seniors, but ranks number one for senior living, transportation, and quality of life. Iowa, Wisconsin, and North Dakota are also in the top Ten.
In contrast, the 'sunny states' are on the bottom of the list – including California, Florida, Arizona, Mississippi, Texas, and Georgia.
Jim Rosenthal, CEO of Caring.com says "While many people associate good weather and sunshine with the best places for retirement, our 2022 Senior Living Report offers a broader perspective on a range of factors that impact the wellbeing of seniors."
When we drill down into the best and worst cities list, they stack up like this –
Top 10 BEST Cities for Senior Living – 2022
1st – Hartford, Connecticut
2nd – Pittsburgh, Pennsylvania
3rd – Burlington, Vermont
4th – Portland, Oregon
5th – Minneapolis, Minnesota
6th – Madison, Wisconsin
7th – Lancaster, Pennsylvania
8th – Wilmington, Delaware
9th – Wisconsin Rapids, Wisconsin
10th – Boston, Massachusetts
Top 10 WORST Cities for Senior Living – 2022
302nd – Rancho Palos Verdes, California
301st – Palm Beach, Florida
300th – Alamo, California
299th – Brookhaven, New York
298th – Murrieta, California
297th – Bakersfield, California
296th – Carlsbad , California
295th – Port St. Lucie, Florida
294th – Newport Beach, California
293rd – Torrance, California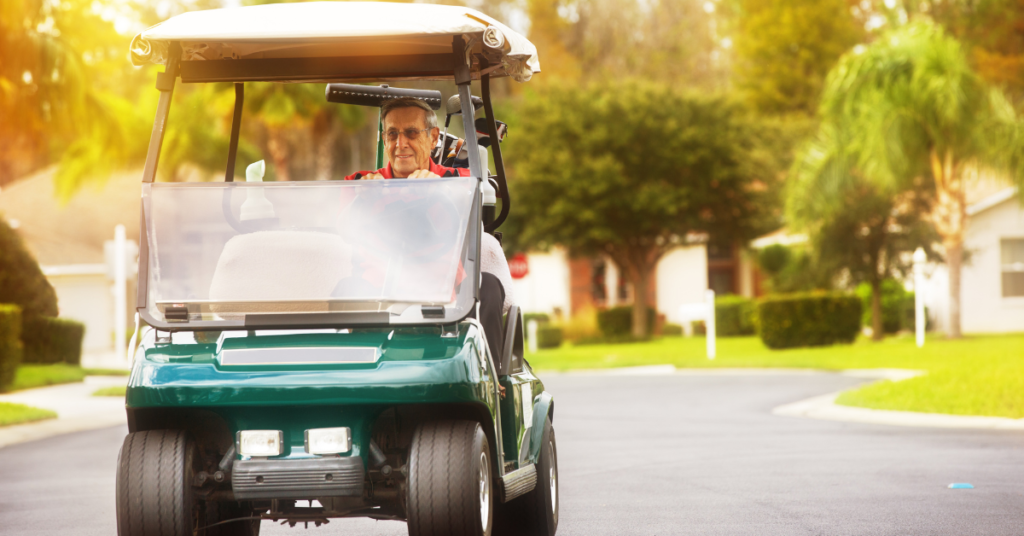 There is a trend away from secluded, gated communities towards more urban, connected developments.
Trends in Senior Living Communities
It's common for potential clients to want to "age in place" or stay in their current home where they feel safe and secure. For these people, a senior living development can be seen as a negative thing.
A senior living environment in an urban center can be better for its residents. Not only is it able to use space more efficiently, but it's also provides a more accessible and diverse place to live. Seniors can continue living active, engaging, and connected lives.
Senior housing projects offer developers several advantages when working in the urban core.
Lower parking requirements is one of the advantages that senior living communities generally offer. The requirement for expensive parking space is less than a traditional multi-family project.
Also, Local amenities allow for lower, initial development costs. Amenities like nearby dining, fitness facilities and transportation supplement new development offerings.
Trends in Senior Travel
Understandably, the recent pandemic affected the travel habits of all age brackets. But a new AARP survey finds that Americans are feeling more comfortable with travel. And this improved comfort level is helping the travel and tourism sectors to begin improving.
Also, included in this upward trend in travel and tourism is the strong buying power and demand from 50-plus travelers.
The survey indicates that around two-thirds of 50-plus Americans plan to travel in the coming year. And the average number of trips during the next year will be at least four!
Most older adult travelers will prefer to travel within the US and avoid crowded destinations. They also prefer taking long road trips compared to other modes of transportation. Just over 40% of 50-plus travelers are planning to travel both domestically and internationally in the coming year. This is just slightly below plans for 2020 prior to the pandemic.
Trends in Senior Purchasing Habits
The term "Senior living as a Service' ('SLaaS') represents the separation of services from senior housing. Services traditionally offered in a senior living community can be delivered outside. This allows care providers to build custom solutions that meet the senior adult wherever they are.
Bob Kramer, founder and fellow at Nexus Insights, sums up the change in 50-plus buying habits.
"Boomers want something personalized and customized for them. They will not accept a one-size-fits-all approach. We will need a full range of housing and care options that can scale to meet the demand. These options must integrate housing, wellness, health-care services, and personal care, so we deliver the right services at the right time in the right setting."
Senior Living Trends in Technology
Technology is expanding into the Senior market that many would not have foreseen just a decade ago. Now ubiquitous, cell phones and computers are tools actively used by the boomer generation.
In addition, new tech tools are connecting seniors, both living independently and in community.
For example, Amazon launched a new product last year called Alexa Together. This product can connect seniors directly with their care providers or loved ones without touching a button.
Within communities services like Caremerge provide enhanced services. This type of service helps communities provide the information that residents want. It can help answer voice questions like, "Has the mail arrived today?", or "Alexa, submit a maintenance request.", or Alexa, what is the soup of the day?"
Adapting to the Latest Senior Living Trends
Whether you are a senior living community developer or a company that serves the senior community with products and/or services, it will benefit you to review your business model with these senior living trends in mind.
Planning for the future of senior living is a constantly evolving challenge. At Senior Marketing Collective, we stay laser focused on these evolving trends to help our clients become better equipped to thrive in the years ahead.